Jaw Crusher
Production: 1-2200t/h
Feed opening: 150×250-300×1300mm
Applied material: limestone, pebble, granite, quartzite, calcite, concrete, dolomite, clinker cement, construction waste, glass, etc.
Send Inquiry
Jaw crusher is a kind of stone crusher equipment that emerged earlier. Due to its simple structure, reliable performance, easymaintenance and repair as well as the low production and construction costs, itis still widely used in road and bridge, metallurgy industry, chemicalindustry, building materials industry, electric power, transportation and otherindustries until now. Jaw crusher can be divided into PEX and PE jaw crusher.
The Usage and Application Ranges of JawCrusher:
1. Jaw crusher is mainly used for coarse,medium and fine crushing of all kinds of medium hardness stone.
2. Jaw crusher is most suitable forcrushing all kinds of hard and soft ore which has less than 320MPa compressivestrength. The maximum block size of crushed material cannot be greater than thedata of technical parameter.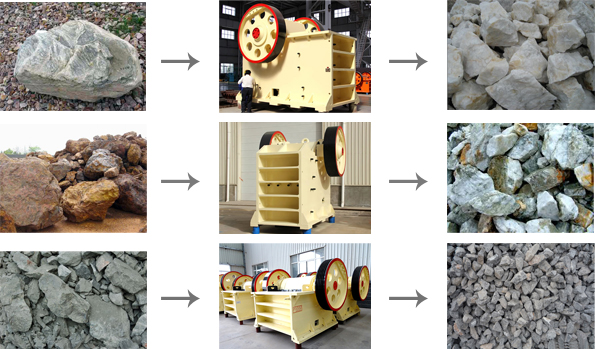 Comparation of Stone Before Being Crushed and After Being Crushed by Large, Medium and Small Jaw Crusher
Advantages of Jaw Crusher:
1. Stable performance.
2. Large crushing ratio.
3. Uniform particle size.
4. Large adjustment range of thedischarging mouth.
5. Simple structure.
6. Easy maintenance.
7. Low operation cost.
Performance and Specification of Jawcrusher:
The commonly used jaw crusher has crushingratio of 4-6, and the crushing ratio of the small jaw crusher can reach 10. Thefeeding size of large crusher reaches up to 1000-1200mm, and its particle sizeis up to 200-250mm; the particle size of small jaw crusher and new tertiarycrusher can be more fine. The specification of jaw crusher is measured by thefeeding port width (mm) × length (mm). If the width is greater than 600mm, itis large jaw crusher, 300-600mm is medium crusher, less than 300mm is small jawcrusher.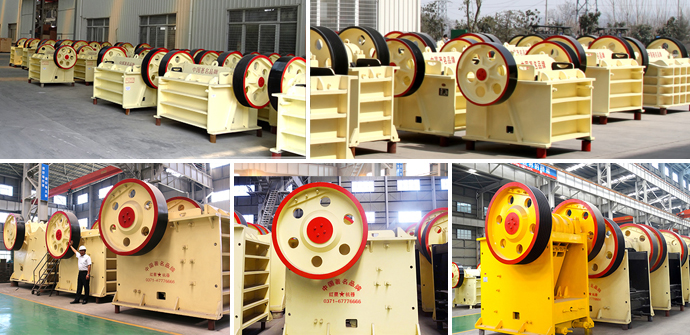 Jaw Crusher of Different Models
Fote Machinery has stone jaw crusher forsale, and our jaw crusher price is reasonable, if you are interested, pleaseleave us a message or send emails to info@sinoftm.com, we will answer you as quickly as we can!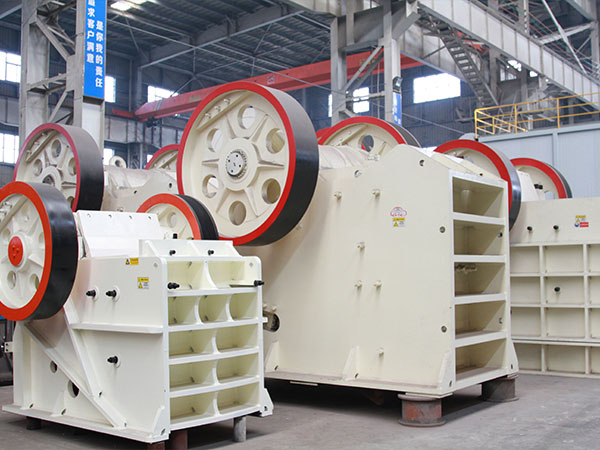 Jaw Crusher Workshop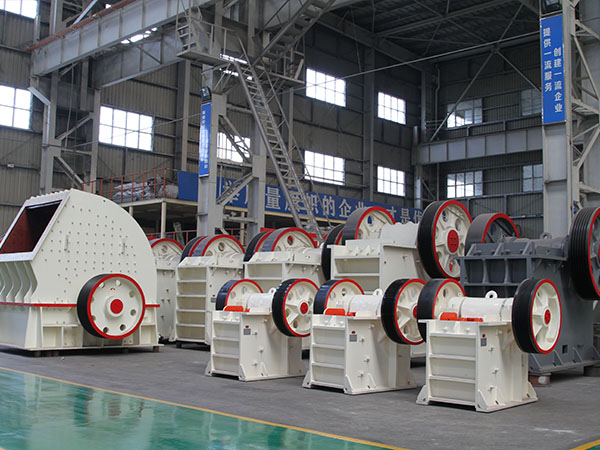 Jaw Crusher Workshop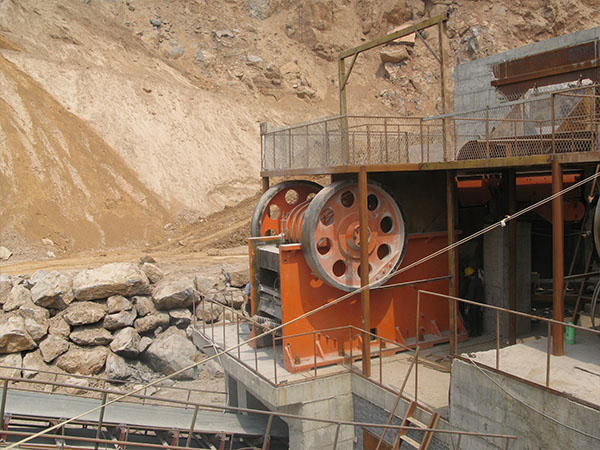 Jaw Crusher in Stone Crushing Plant