Sand Making Machine
Production: 0.26–30 m³
Rotate speed: 200–530 r/min
Applied material: pebble, calcite, granite, quartz, concrete, dolomite, bluestone, iron ore, limestone, construction waste, etc
Send Inquiry
Sand making machine is also known as sand crusher, VSI crusher or vertical shaft impact crusher, which is suitable for the medium and fine crushing of various rocks, abrasives, refractory, cement clinker, quartz, iron ore, concrete aggregates and other hard and brittle materials. It is more suitable for the crushing of construction sand and road gravels.
The sand making machine is specially designed to provide high quality sand for highway, high-speed railway, high-rise buildings, municipal, hydroelectric dam construction and concrete mixing station, which is the preferred equipment for the artificial sand production system and the stone plastic field.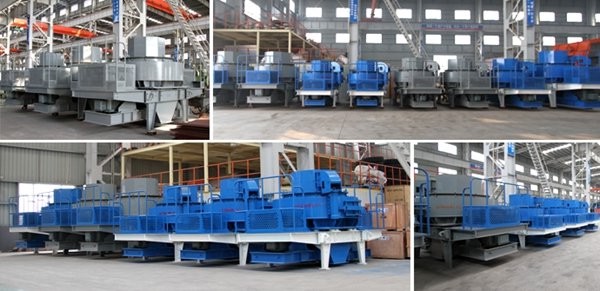 The Features of Sand Making Machine:
1. Large Processing Capacity, High yield— when compared with the traditional equipment with same power, the yield of sand making machine has increased 30% with stable operation;
2. Low Energy Consumption of Wearing Parts—the best design of materials impacting angle in the cylinder, and it has less friction with the wear resistant parts. Its running cost is 30% lower than the traditional equipment, which directly reduces the costs of the equipment;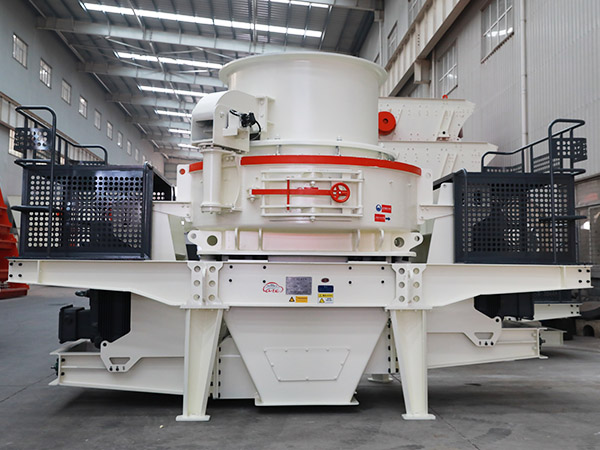 3. Excellent Product Grain Shape — the product is cubic with good grain shape, reasonable distribution and adjustable fineness modulus; it is especially suitable for artificial sand making and stone reshaping. Practice has proved that its sand making and stone reshaping effect is 30% higher than other traditional equipment;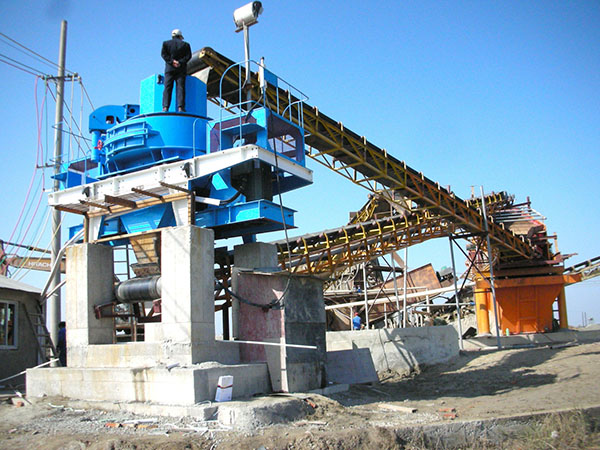 4. Easy Mintenance of Hydraulic Device— the hydraulic opening device makes the repairing and replacement of crushing cavity parts convenient, which shortens the downtime and saves time and labor;

5. Simple Installation and Easy Operation— light weight, various installation types, movable installation; simple installation, repair and maintenance, convenient operation; once the purposes are fixed, sand making machine can maximize its superior performance with slight adjustment;
6. Multiple Functions and Flexible Application—unique crushing structure, with various types of crushing chamber, which can conveniently realize the conversion from" stone hits stone" to " stone hits iron", so as to solve the problem that the multiple functions of the machine. If you want to change the application of VSI crusher, there is no need to make big adjustment, it can adapt to different needs of customers: the artificial sand making, gravel reshaping and abrasive materials;
7. International Quality Assurance — the latest German technology, the inherent quality and appearance of the machine has been improved. The core components adopt international famous brand to ensure the low failure rate of the system;
8. Environmental Protection— sand maker has low noise and no pollution. The unique air circulation system has greatly reduced the efflux amount of air and dust, which is environmental protection. In addition, sand making machine is suitable for the installation of dust removal equipment with various specifications.