Steel Slag Magnetic Separation Line
Production Capacity: 10-280TPH
Configuration: Jaw crusher, ball mill, classifier, magnetic separator, concentrator and dryer.
Application: Wet and dry type magnetic separation for materials smaller than 3mm such as magnetite, pyrrhotite, roasted ore and titanic iron ore.
Send Inquiry
Brief Introduction of Steel Slag
As the industrial waste residue of steelmaking process, the steel slag will pollute the environment and river. The bulk deposition of steel slag occupies the land resource which to some degree will make further economic burden to steel works. With the rapid improvement and development of mining industry, experts have designed a complete steel slag separation line to make full use of the steel slag.
After a series of magnetic separation and processing, the concentrate with high industry value is widely used in metallurgical and machinery fields. Its waste material serves for paving the way, land reclamation, agricultural fertilizer and cement production.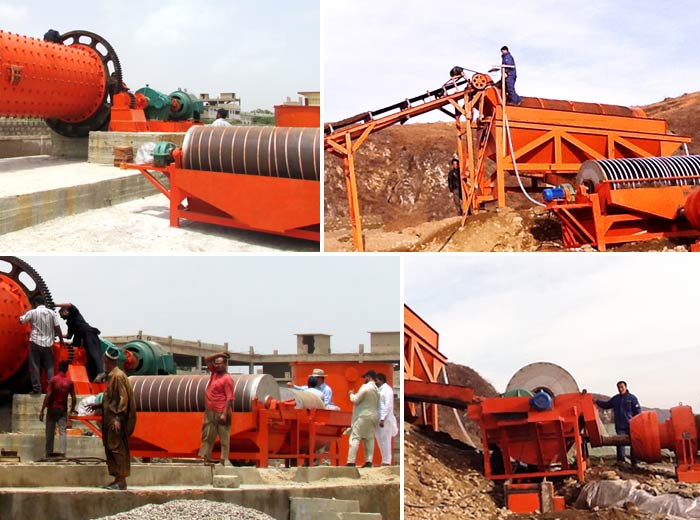 Main Equipment of Steel Slag Magnetic Separation Plant
There are two stages of the steel slag magnetic separation line; respectively they are grinding and screening. With the main equipment of ball mill and magnetic separator, the steel slag magnetic separation line has advantages of fluent craft flow, high production efficiency and good favorable effect.
1. Grinding Equipment------Ball Mill
As the primary grinding equipment, ball mill in Fote Machinery has advantages of novel structure and sophisticated technology.
a. Ball mill in Fote Machinery has high efficiency and production capacity. The usage of high quality lubricating oil effectively prevents it from the heavy metal pollution and largely extends its service life.
b. The proper use of electromotor provides full kinetic energy and reduces the power consumption, which is economic and environmentally friendly.
c. Because of its strengths of less dust pollution, low noise and reliable running, the ball mill has a bright future.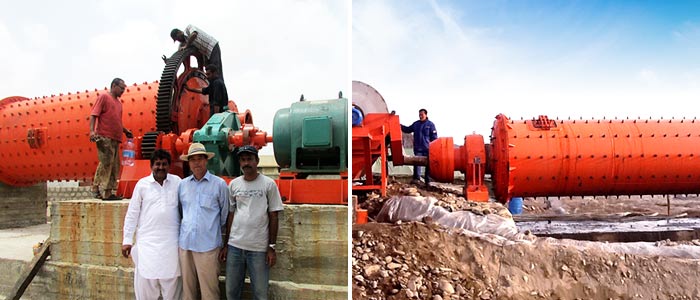 2. Magnetic Separation Equipment------ Magnetic Separator
As the key equipment of the steel slag magnetic separation line, the magnetic separator uses its magnetic field function to make separation operation.
a. Made of superior materials of it main components, the magnetic separation has a reliable quality and keeps fluent running at any extreme condition.
b. The small volume and floor space largely cut down its investment costs. What's more, the more than 40% higher magnetic separation efficiency and automatic discharging system keep its 98% production qualification rate.
c. Its advanced structure and sealed magnetic body avoid it from dust pollution. At the same time, double drum design improves its secondary recycling utilization rate, guaranteeing the obvious washing effect.
Price of Steel Slag Magnetic Separation Line
Customers mainly pay attention to the steel slag magnetic separation line price and its investment costs which mainly rely on the production capacity, equipment layout, market competition, manufacture property and purchasing forms.
Fote Machinery is a large scale manufacture with strong production powder and complete equipment. With the factory direct sales property and scientific production design, the steel slag magnetic separation line price in Fote Machinery has an economic and affordable price. Purchasing Email: [#email#]