Mobile Crusher Contributes to Sustainable Development
It is hard to avoid the production of construction waste in the construction process. The traditional way of dealing with construction waste is to bury or discard directly, which will not only bring more trouble to the overall construction, but also causes environmental damage. The unreasonable disposal of construction waste in the construction process will directly affect the overall schedule of the construction. Therefore, there are large demands to the mobile crusher which will not only effectively deal with construction waste but also make an effective material recycling.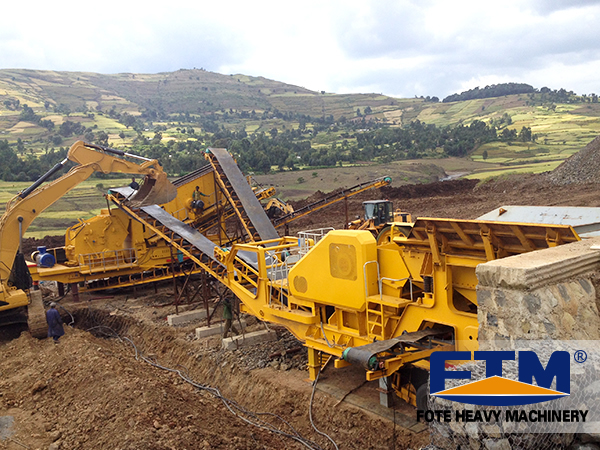 The crushed construction wastes will be recycled and used in the construction again. This method will reduce the overall building input cost. What's more, the use of the mobile crushing station will be able to make a reduction on the environmental pollution caused by the construction waste and provide good protection for the development of the overall construction.
The emergence of mobile crushing station can effectively adjust the disposal types of various wastes and achieve the effect of recycling. Therefore, the sustainable development of society can make effective contribution to the construction and development. Mobile crushing station that is a kind of truly efficient industrial machinery product can effectively dispose the large-scale construction waste that is not available by manpower and make more product functional extension.
Welcome to choose Fote Machinery.